The International Accordion Museum has one of the most important collections of instruments at a national and international level.
The museum tour covers almost two hundred years of history of the instrument whose seven themed rooms showcase some of the most stunning and important examples. The visit starts in the Gervasio Marcosignori Room, then moves on to rooms dedicated to Great Musicians, Paolo Soprani, Italian Manufacturers, The Accordion in the world and concludes with the Astor Piazzolla and Craftsmanship Creativity rooms.
One of the most valuable and important instruments in the collection is the first accordion with a celluloid exterior, built in New York in 1916 by Giovanni Marcosignori and which arrived in Castelfidardo in 1919.
The Museum boasts some instruments belonging to great celebrities who helped spread the accordion all over the world. The collection includes the accordion used by Wolmer Beltrami, winner of the World Accordion Oscar in 1960, also famous for having collaborated on the soundtrack of The Godfather by Francis Ford Coppola and Amarcord by Federico Fellini; the accordion of Gorni Kramer, unforgettable accordionist and orchestra conductor at RAI, writer of hundreds of songs, including "Pippo non lo sa", "Domenica è sempre Domenica " and "Un bacio a Mezzanotte" and finally one of the bandoneons of Astor Piazzolla, tango reformer and writer of numerous songs, such as "Libertango" and "Adios Nonino".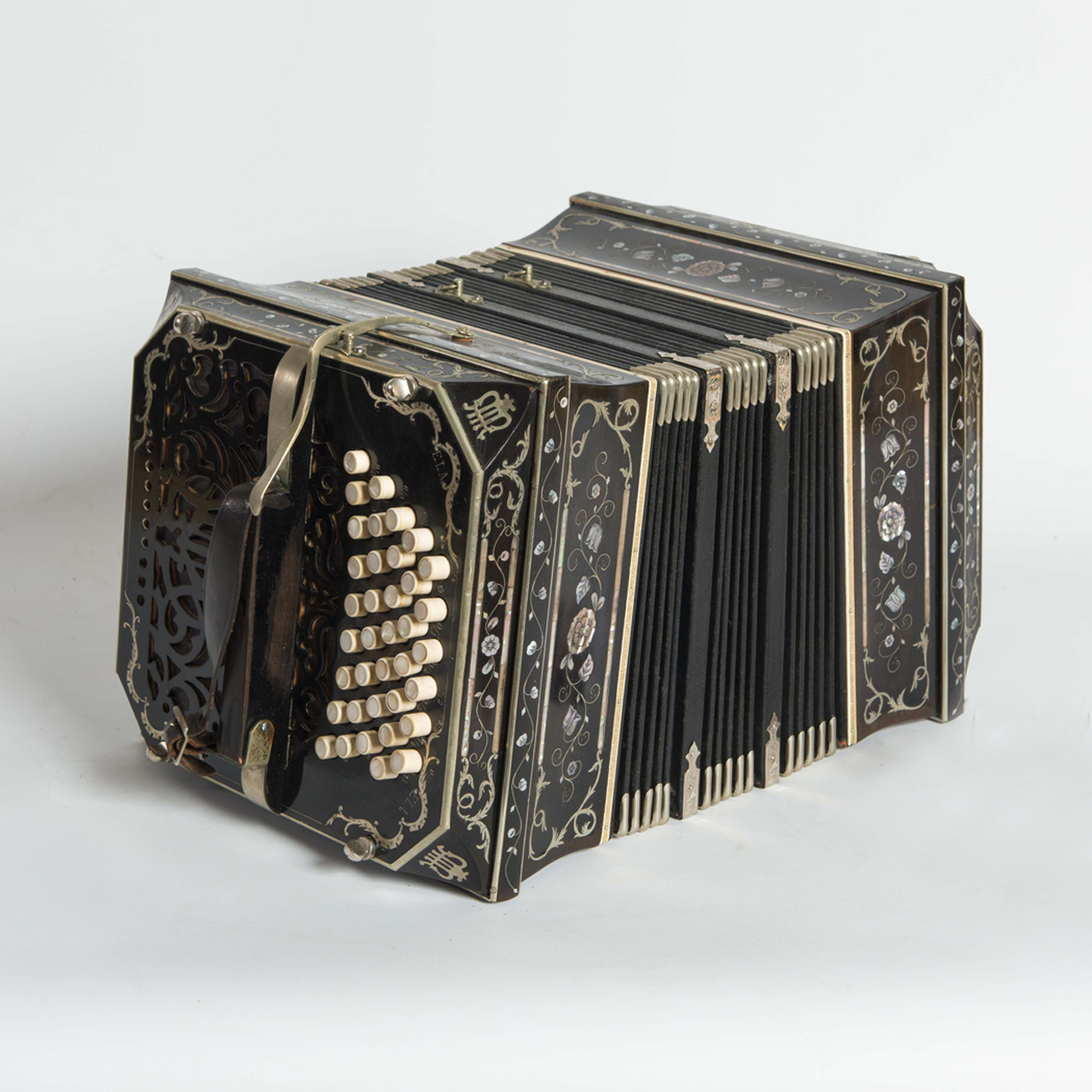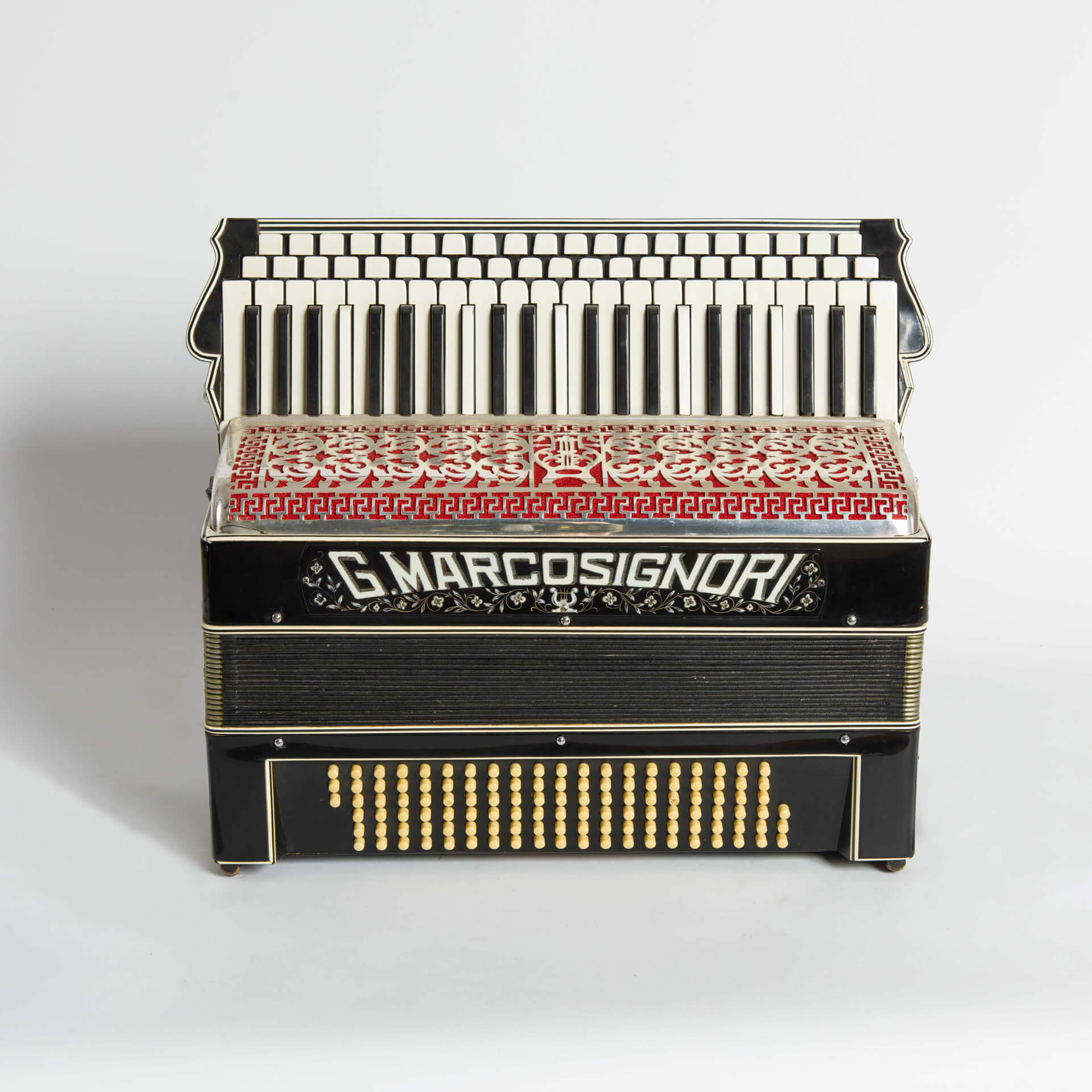 The Museum also contains some musical instruments that are valuable owing to their rarity and particular construction features. Of note are the prototype by the Friulian luthier Mario Buonoconte, recently made from a drawing contained in the MADRID II CODE and attributed to Leonardo Da Vinci, and the accordions of the Fisorchestra Frontalini, created to imitate the instruments of the orchestra, unique examples in terms of their appearance and the sounds produced.
The collection also includes some famous accordions whose sound has been used in film, an accordion made by the Brandoni company in wood and plexiglass, which gives you a glimpse of the internal mechanisms and its functioning, and finally some examples from the "King of stickers" Giuseppe Panini's sizeable collection.
One of the oldest instruments in the museum is the accordion built in 1872 by Paolo Soprani (photo), father of the industrial production of the accordion. Alongside the pieces created by his company, it will be possible to admire the models of some craftsmen from Castelfidardo itself and many more from Italy and abroad too.
The museum has been designed for visitors of all ages and also lets kids try some instruments and find out how they are built by having a look around the traditional workshop, equipped with the tools of the master craftsmen.